A century of growth
Global Mitsubishi
After more than a century of growth the Mitsubishi name extends across a huge range of businesses
You'll find our three diamonds on all kinds of transport; your car, trucks, buses, ships, even aircraft and satellites. Perhaps the most diverse field of our operations is Mitsubishi Electronics.
The advantage for you is that Mitsubishi Motors benefits from a huge wealth of technological expertise.
The story of the company begins with the Mitsubishi shipping firm established in 1870, which soon branched out into coalmining, shipbuilding, banking, insurance, warehousing and trade.
A great racing line

For decades Mitsubishi vehicles were a familiar sight on rally tracks across the world and on the gruelling Paris Dakar rally, winning many races.

A sense of style

In 1964, Mitsubishi Motors launched the Debonair; a large, comfortable sedan for executive customers.

The popular Colt

The market was ready for a compact car and the Colt was a firm favourite since the first Colt 600 model in 1962.

Global badges

Mitsubishi Galant was a common sight on New Zealand roads, as well as in Europe, Asia and America.
Our association with motor vehicles began in 1917, when Mitsubishi Heavy Industries launched the Mitsubishi Model-A. As well as being one of the first Japanese mass-production passenger cars it was also a luxury vehicle, reserved for government officials. A year later, the company began large-scale production of trucks.
Decades of continual innovation and development followed and in 1931 we developed Japan's first diesel engine for motor vehicle use. Three years later, we built Japan's first 4WD passenger vehicle. In the 1950s, Japan's first air-suspension truck and the first tilt cab were made, bearing the three diamonds.
We entered the modern passenger vehicle market in 1960 with a 500cc model that went on to take class honours in the1962 Macau Grand Prix. That was to prove the start of a long and successful association with motorsport and rallying. To this date, no manufacturer has come close to our record of 7 straight wins in the gruelling Dakar Rally.
In 1965 we introduced Japan's first fastback car and in 1975 developed the world's first 'Silent Shaft' technology. Further innovations included Japan's first turbocharged diesel for passenger vehicles, the first totally integrated 'Dynamic Four' 4WD system and the first Traction Control System.
Mitsubishi Motors Corporation was set up as a standalone operation in 1970, the same time our first vehicles arrived in New Zealand; the popular 1.6L Colt Galant.
The Colt's performance, engineering quality and advanced technology made a huge impact on a market accustomed to the more basic Australian and UK-sourced vehicles available at the time.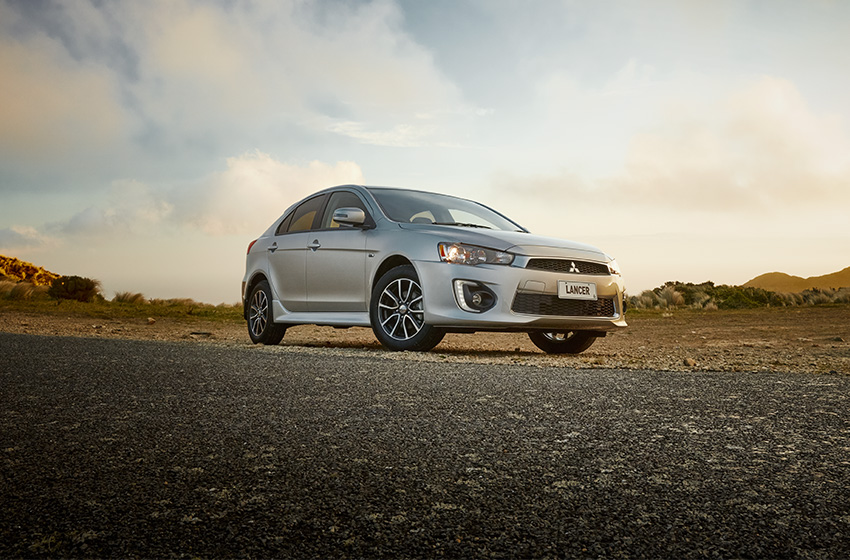 Mitsubishi New Zealand
Read more about the history of Mitsubishi Motors in New Zealand, our vehicles and innovative efficient technology.
Learn more