Diamond Advantage
Plug-in Hybrid
Warranty
In addition to your Diamond Advantage Warranty, you can have peace of mind with added cover for your PHEV's battery.


For Diamond Advantage warranty details Click here for more details.
Subject to the full Warranty Terms, your new PHEV also comes with a warranty on your vehicle's battery, meaning the Li-ion Drive Battery is covered by an 8 year or 160,000km¹Warranty².
Your warranty will be honoured by any authorised Mitsubishi Motors dealer in New Zealand and your vehicle will be repaired or replaced without charge.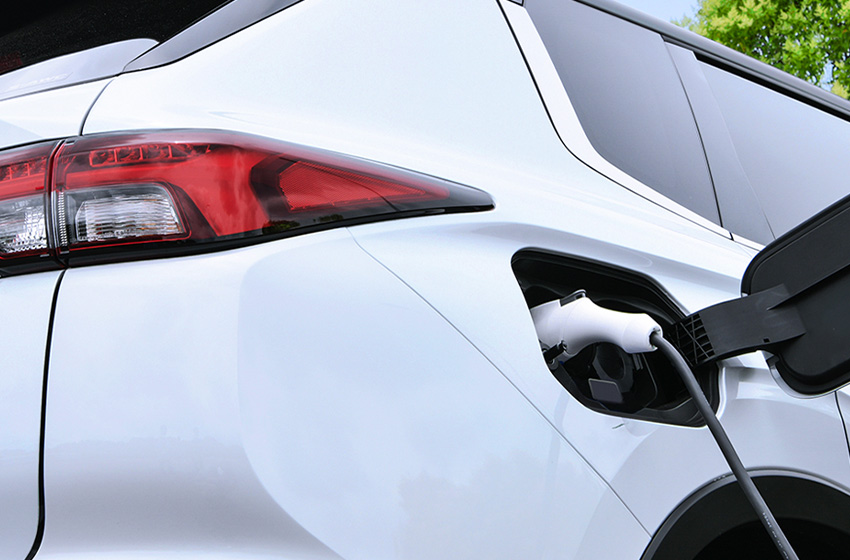 Be reassured
A better kind of warranty
The technology's new, but it's designed to perform consistently. Should you need it, the warranty will provide total peace of mind.
8 year/160,000km Battery Warranty is available to:
The original purchaser for a total of 8 years from first registration or a maximum of 160,000km (whichever comes first), subject to the conditions set out in the Warranty Terms

.
The 8 year/160,000km Li-ion Battery Warranty covers:
Components found inside the li-ion drive battery case only.
This warranty does not apply to any other components or items contained within the vehicle and excludes any external harness or air conditioning components that are external to the drive battery case that lead to an internal connection within the drive battery case.
Please note; the battery is not a service item which is expected to need replacement during the vehicle's life and replacement is not included in your PHEV's maintenance schedule. There will be some natural degradation of the Lithium-ion battery chemistry over the life of the vehicle which will lead to a reduction in the pure EV range of your PHEV. The capacity of Lithium-ion batteries generally decreases over time due to a range of factors including, but not limited to: operating environment, temperature, storage, charging frequency and/or equipment used, and battery usage. This decrease is an inherent characteristic of Lithium-ion batteries, and is not due to failure or a manufacturing defects. The decrease in battery capacity has no impact on the performance of your vehicle other than reducing its maximum cruising range by battery.
Legal
A free vehicle inspection at your Mitsubishi Motors dealer to validate your warranty must be carried out between 33 months - 36 months from the date of first registration, if not, your warranty will end after 36 months.
Whichever comes first,
Non-transferable
Subject to and in accordance with the terms and conditions set out within the Warranty Terms.
Conditions
Your Mitsubishi Motors Dealer will be liable under warranty only if:
Your vehicle is maintained and operated in accordance with your Service Plan Booklet and the manufacturer's recommendations.
Your vehicle is not misused or neglected.
All maintenance and repairs to your vehicle are performed by an authorised Mitsubishi Motors service outlet.
You notify an authorised Mitsubishi Motors service outlet of the manufacturing defect as soon as you become aware of it and within the warranty period.
After becoming aware of a manufacturing defect, you take your vehicle to an authorised Mitsubishi Motors service outlet for repair as soon as possible.
You only use fuels, lubricants, fluids and parts which are approved by Mitsubishi Motors New Zealand Limited.
Exceptions
Your warranty is void if:
The odometer in the vehicle has been tampered with or disconnected.
The vehicle has previously been deregistered.
Your vehicle is taken out of New Zealand.
Your warranty does not cover:
Maintenance services listed in your vehicle's Service Plan Booklet.
Normal service items (such as, but not limited to: lubricants, filters, brake linings and pads, bulbs, spark plugs, glow ­­­s, injectors, wheel alignments and wheel balancing) unless a manufacturing defect is evident.
Repairs or replacements necessary as a result of wear and tear such as but not limited to clutches, drive belts, exhaust silencers, tyres, carpets, alloy wheel finishes or seat covers, unless a manufacturing defect is evident.
Indirect or consequential losses or expenses such as loss of use, damage to property or person or expenses for tolls, travel, hire and accommodation.
Accessories not part of the vehicle at the time of manufacture.
Damage caused by accident, collision, fire, flood, chemicals, industrial fall-out, hail, salt, sand, stones, or environmental elements.
Except where the purchaser has acquired the vehicle for the purposes of a "business" as defined in the Consumer Guarantees Act 1993, nothing in this statement shall affect the rights of the purchaser under the Consumers Guarantees Act 1993. The Consumer Guarantees Act 1993 shall not apply where the purchaser has acquired the vehicle for business purposes.